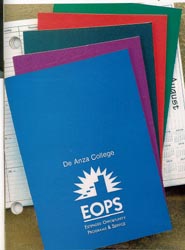 Desktop sized scholastic monthly planner
Request More Information ·

Size: 7" X 10"
Available in black, burgundy, green, navy, red, purple
Imprint Area: 3" X 2"
Imprint Colors: gold, silver, red, blue, black, green

50
100
250
500
1000
$4.00
$3.80
$3.70
$3.60
$3.50
Setup Charge: $25.00
Second Imprint: not available
Special Information: Pricing is for orders placed after 8/1/13. Call for pricing for orders placed before that datePrice includes 5 lines of straight line copy. For special logos add $40.00. Cover is fabricated from premold cover stock.

---
Art Charges: $60.00 per hour for any artwork submitted to the factory that has to be reworked.
Cancellation Fees: All costs incurred up to the date the factory receives the cancellation notice.
Copy Changes: $14.00
Less than Minimum: Not available.
Over/Under Runs: 5% and billable
PMS Color Match Charges Not available on hot stamped items.
Production Time: 10 - 15 working days
Product Proof: $40.00
Rush Service: Call factory for availability.
Custom Samples: $40.00 plus all applicable logo and set-up charges.